12 posts from "February 2019"
February 4, 2019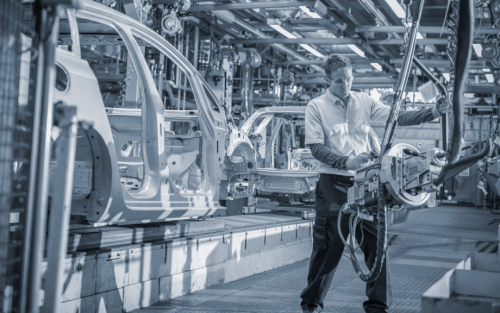 The United States lost 5.7 million manufacturing jobs between 2000 and 2010, reducing the nation's manufacturing employment base by nearly a third. These job losses and their causes have been well documented in the popular press and in academic circles. Less well recognized is the modest yet significant rebound in manufacturing jobs that has been underway for several years. Indeed, employment in the manufacturing industry began to stabilize in 2010, and the nation has added nearly 1 million jobs since then. Although modest in magnitude, this uptick in manufacturing jobs represents the longest sustained increase since the 1960s and bucks a decades-long trend of secular decline in employment in the goods producing sector of the economy. This is the first of two posts on the rebound in manufacturing jobs. In this post, we outline the manufacturing jobs recovery and assess which sectors within the manufacturing industry are driving this increase. The second post will focus on the geography of the manufacturing employment rebound. It will examine where manufacturing jobs are growing and where they are continuing to decline, with a focus on how areas in the New York-Northern New Jersey region have fared.
February 1, 2019
The New York Fed recently hosted the fourth annual Conference on the Evolving Structure of the U.S. Treasury Market. The one-day event was co-sponsored with the U.S. Department of the Treasury, the Federal Reserve Board, the U.S. Securities and Exchange Commission (SEC), and the U.S. Commodity Futures Trading Commission (CFTC). This year's agenda, which included a series of keynote addresses and expert panels, focused on four key topics: 1) analytical approaches to debt issuance, 2) clearing and settlement, 3) developments in cash and repo markets, and 4) analysis of transactions data. Previous conferences were held in November 2017, October 2016, and October 2015.