3 posts from "August 2021"
August 9, 2021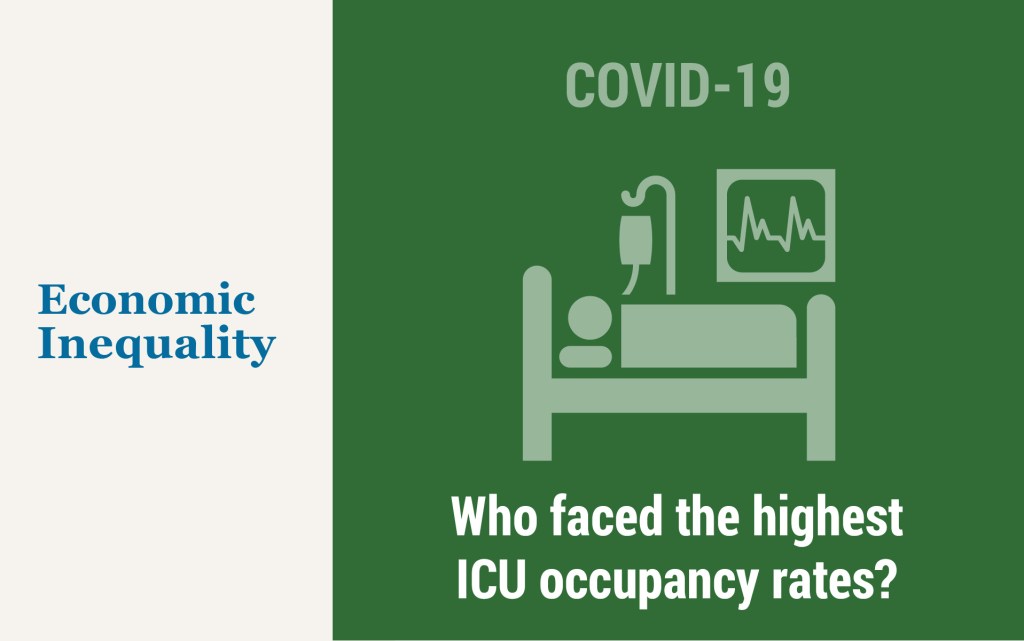 A critical risk during the COVID-19 pandemic has been the possibility of the hospital system becoming overwhelmed. COVID-19 not only has killed nearly 2 percent of people with confirmed infections but causes many more who contract it to develop severe complications that are potentially fatal if not treated in an intensive care unit (ICU). As ICU capacity is based on typical needs for intensive care before the pandemic, a surge of COVID-related ICU patients may leave no room for individuals requiring intensive care for other reasons—such as heart attacks—or may exceed the total ICU capacity to treat even COVID-19 patients. In this post, we investigate the extent to which members of different racial and ethnic groups faced different levels of hospital system stress during the "third wave" of COVID-19 in the winter of 2021, which, as the largest wave to hit the United States, briefly brought intensive care units around the country to the point of being overwhelmed. We find that while Black and Hispanic individuals faced the greatest exposure to overburdened ICUs over the course of the third wave from beginning to end, Asian American and Pacific Islanders (AAPI) went from experiencing more stable ICU capacities than the national average at the beginning of the wave to a nearly overwhelmed ICU system at its peak.
August 3, 2021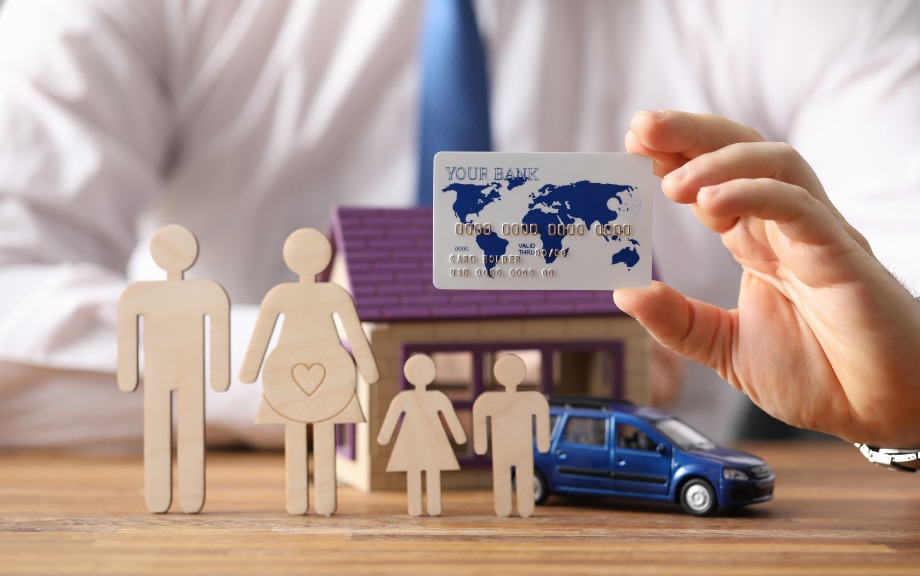 The Federal Reserve Bank of New York's Center for Microeconomic Data today released its Quarterly Report on Household Debt and Credit for the second quarter of 2021. It showed that overall household debt increased at a quick clip over the period, with a $322 billion increase in balances, boosted primarily by a 2.8 percent increase in mortgage balances, a 2.2 percent increase in credit card balances, and a 2.4 percent increase in auto balances. Mortgage balances in particular were boosted by a record $1.22 trillion in newly originated loans. Although some borrowers are originating new loans, struggling borrowers remain in forbearance programs, where they are pausing repayment on their debts and creating an additional upward pressure on outstanding mortgage balances.
August 2, 2021
Forbearance on debt repayment was a key provision of the CARES Act, legislation intended to combat the widespread economic losses stemming from the COVID-19 pandemic. This pause on required payments for federally guaranteed mortgages and student loans has provided temporary relief to those affected by the COVID-19 pandemic, and servicers of nonfederal loans often provided forbearances or other relief on request as well. Here, using a special survey section fielded with the August 2020 Survey of Consumer Expectations, we aim to understand who benefitted from these provisions. Specifically, were there differences by age, race, income, and educational background? Did individuals who suffered job or income losses benefit differentially? Did renters receive more or less nonhousing debt relief than homeowners? Answers to these questions are not only key for understanding the economic recovery and implications for inequality and equitable growth, they can provide important insight into the expected effects of more recent and potential future legislation.