2 posts on "Amsterdam"
April 17, 2023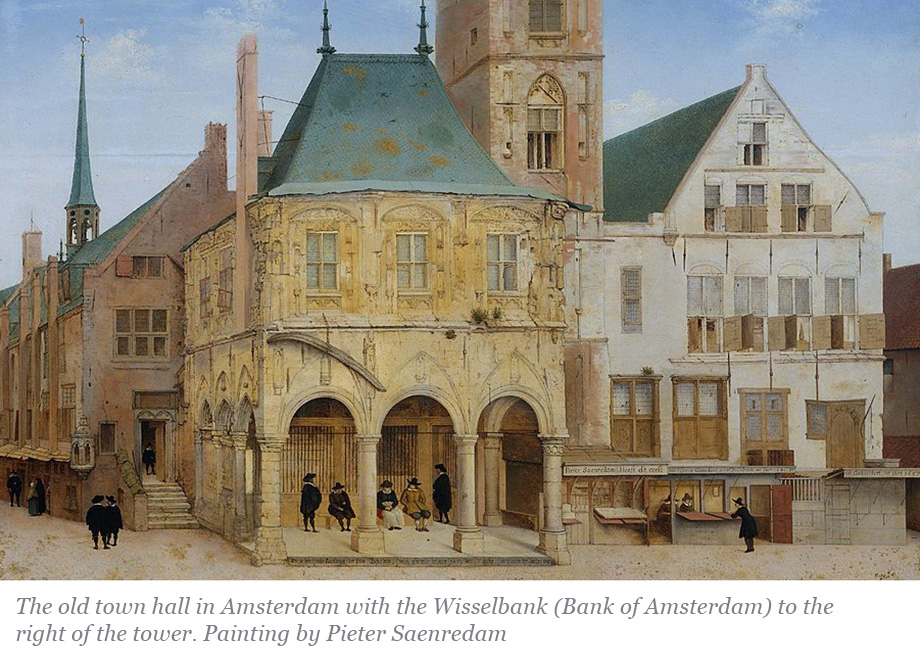 Proponents of narrow banking have argued that lender of last resort policies by central banks, along with deposit insurance and other government interventions in the money markets, are the primary causes of financial instability. However, as we show in this post, non-bank financial institutions (NBFIs) triggered a financial crisis in 1772 even though the financial system at that time had few banks and deposits were not insured. NBFIs profited from funding risky, longer-dated assets using cheap short-term wholesale funding and, when they eventually failed, authorities felt compelled to rescue the financial system.
August 8, 2014
With intermittent war raging across much of Western Europe near the end of the eighteenth century, by about 1795, Hamburg had replaced Amsterdam as an important hub for commodities trade.