3 posts on "and Andrea Tambalotti"
April 5, 2021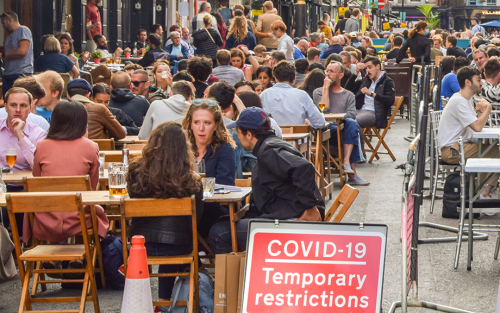 How will the U.S. economy emerge from the ongoing COVID-19 pandemic? Will it struggle to return to prior levels of employment and activity, or will it come roaring back as soon as vaccinations are widespread and Americans feel comfortable travelling and eating out? Part of the answer to these questions hinges on what will happen to the large amount of "excess savings" that U.S. households have accumulated since last March. According to most estimates, these savings are around $1.6 trillion and counting. Some economists have expressed the concern that, if a considerable fraction of these accumulated funds is spent as soon as the economy re-opens, the ensuing rush of demand might be destabilizing. This post argues that these savings are not that excessive, when considered against the backdrop of the unprecedented government interventions adopted over the past year in support of households and that they are unlikely to generate a surge in demand post-pandemic.
March 31, 2021
This post presents an update of the economic forecasts generated by the Federal Reserve Bank of New York's dynamic stochastic general equilibrium (DSGE) model. The model projects solid growth over the next two years, with core inflation slowly rising toward 2 percent. Uncertainty for both output and inflation forecasts remains large.
September 18, 2020
U.S. inflation used to rise during economic booms, as businesses charged higher prices to cope with increases in wages and other costs. When the economy cooled and joblessness rose, inflation declined. This pattern changed around 1990. Since then, U.S. inflation has been remarkably stable, even though economic activity and unemployment have continued to fluctuate. For example, during the Great Recession unemployment reached 10 percent, but inflation barely dipped below 1 percent. More recently, even with unemployment as low as 3.5 percent, inflation remained stuck under 2 percent. What explains the emergence of this disconnect between inflation and unemployment? This is the question we address in "What's Up with the Phillips Curve?," published recently in Brookings Papers on Economic Activity.