2 posts on "Bank Lending"
February 5, 2021
The Main Street Lending Program was the last of the facilities launched by the Fed and Treasury to support the flow of credit during the COVID-19 pandemic of 2020-21. The others primarily targeted Wall Street borrowers; Main Street was for smaller firms that rely more on banks for credit. It was a complicated program that worked by purchasing loans and sharing risk with lenders. Despite its delayed launch, Main Street purchased more debt than any other facility and was accelerating when it closed in January 2021. This post first locates Main Street in the constellation of COVID-19 credit programs, then looks in detail at its design and usage with an eye toward any future programs.
Posted at 7:00 am in
Bank Capital
,
Banks
,
Central Bank
,
COVID-19 Facilities
,
Credit
,
Federal Reserve
,
Financial Institutions
,
Financial Intermediation
,
Financial Markets
,
Fiscal Policy
,
Monetary Policy
,
Pandemic
|
Permalink
November 18, 2020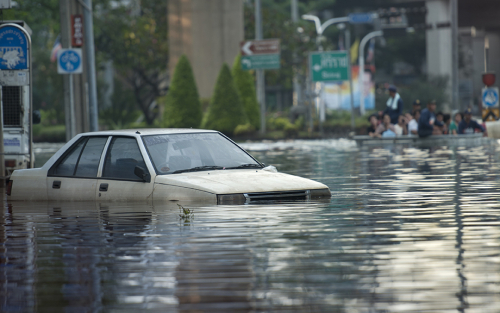 Natural disasters are usually associated with an increase in the demand for credit by both households and companies in the affected regions. However, if capacity constraints preclude banks from meeting the local increase in demand, the banks may reduce lending elsewhere, thus propagating the shock to unaffected areas. In this post, we analyze the corporate loan market and find that banks, particularly those with lower capital, reduce credit provisioning to distant regions unaffected by natural disasters. We also find that shadow banks only partially offset the reduction in bank credit, so borrowers in regions unaffected by natural disasters experience a decline in credit supply.