3 posts on "central bank balance sheet"
June 22, 2016
Japan's general government debt-to-GDP ratio is the highest of advanced economies, due in part to increased spending on social services for an aging population and a level of GDP that has not increased for two decades.
February 4, 2016
The 2007-09 financial crisis, and the monetary policy response to it, have greatly increased the size of central bank balance sheets around the world.
February 3, 2016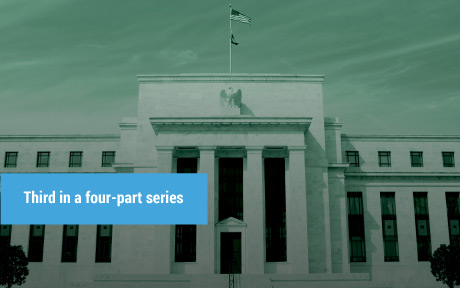 There has been unusually high activity on central banks' balance sheets in recent years.