2 posts on "fintech"
August 16, 2023
Permissionless blockchains, which support the most popular cryptocurrency networks like Bitcoin and Ethereum, have shown that it is possible to transfer value without relying on centralized trusted third parties, something that is new and remarkable (although perhaps most clearly useful for less developed financial markets). What makes permissionless blockchains able to transfer value without relying on a small number of trusted third parties is the combination of several components that all need to work together. The components themselves are not particularly new, but the combination of these components is more than the sum of its parts. In this post, we provide a high-level overview of these components and how they interact, taking Bitcoin as an example.
June 30, 2021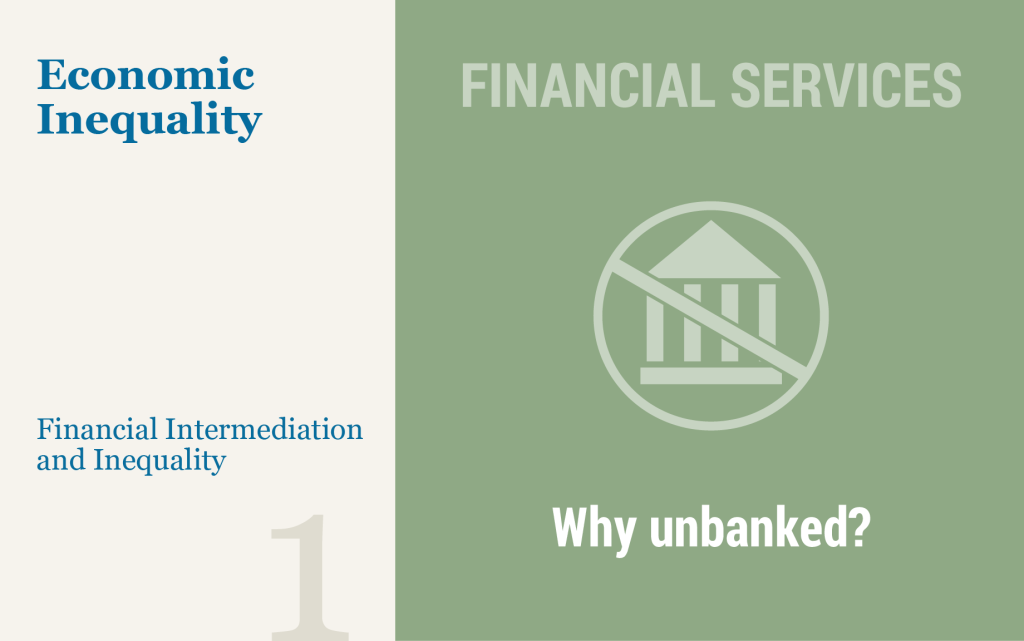 About one in twenty American households are unbanked (meaning they do not have a demand deposit or checking account) and many more are underbanked (meaning they do not have the range of bank-provided financial services they need). Unbanked and underbanked households are more likely to be lower-income households and households of color. Inadequate access to financial services pushes the unbanked to use high-cost alternatives for their transactional needs and can also hinder access to credit when households need it. That, in turn, can have adverse effects on the financial health, educational opportunities, and welfare of unbanked households, thereby aggravating economic inequality. Why is access to financial services so uneven? The roots to part of this problem are historical, and in this post we will look back four decades to changes in regulation, shifts in the ownership structure of retail financial services, and the decline of free/low-cost checking accounts in the United States to search out a few of the contributory factors.