3 posts on "household spending"
May 13, 2021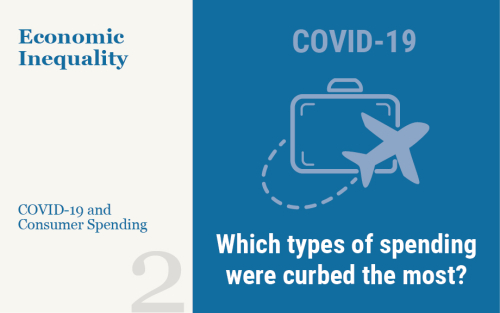 Spending on goods and services that were constrained during the pandemic is expected to grow at a fast pace as the economy reopens. In this post, we look at detailed spending data to track which consumption categories were the most constrained by the pandemic due to social distancing. We find that, in 2019, high-income households typically spent relatively more on these pandemic-constrained goods and services. Our findings suggest that these consumers may have strongly reduced consumption during the pandemic and will likely play a crucial role in unleashing pent-up demand when pandemic restrictions ease.
May 7, 2020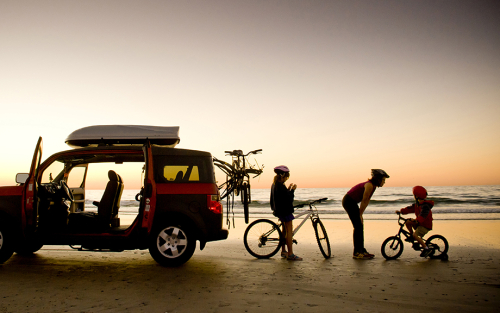 The New York Fed's Center for Microeconomic Data released results today from its April 2020 SCE Household Spending Survey, which provides information on consumers' experiences and expectations regarding household spending. These data have been collected every four months since December 2014 as part of our Survey of Consumer Expectations (SCE). Given the ongoing COVID-19 outbreak, the April survey, which was fielded between April 2 and 30, unsurprisingly shows a number of sharp changes in consumers' spending behavior and outlook, which we review in this post.
April 16, 2020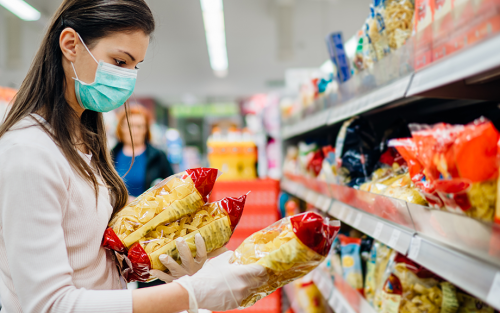 In a recent blog post, we showed that consumer expectations worsened sharply through March, as the COVID-19 epidemic spread and affected a growing part of the U.S. population. In this post, we document how much of this deterioration can be directly attributed to the coronavirus outbreak. We then explore how the effect of the outbreak has varied over time and across demographic groups.