2 posts on "labor markets"
May 20, 2019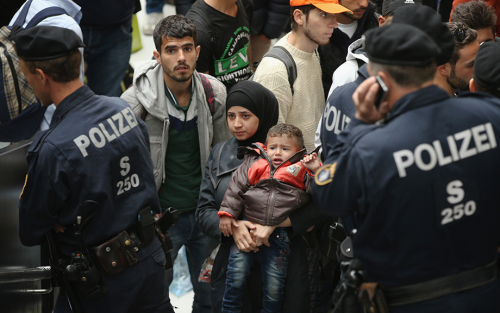 Germany emerged as a leading destination for immigration around 2011, as the country's labor market improved while unemployment climbed elsewhere in the European Union. A second wave began in 2015, with refugees from the Middle East adding to already heavy inflows from Eastern Europe. The demographic consequences of the surge in immigration include a renewed rise in Germany's population and the stabilization of the country's median age. The macroeconomic consequences are hard to measure but look promising, since per capita income growth has held up and unemployment has declined. Data on labor-market outcomes specific to immigrants are similarly favorable through 2015, but challenges are evident in how well the economy is adjusting to the second immigration wave.
April 6, 2011
In this post, I show that despite the depth of the Great Recession, U.S. employers did not use temporary layoffs much to cut costs. Just as they did during the previous two recessions, when firms laid workers off, they usually severed ties completely. This prevalence of permanent layoffs during the recession could slow the employment rebound over the coming months. It also raises questions about why the behavior of employers during recessions has changed.