2 posts on "Paul Goldsmith-Pinkham"
July 8, 2020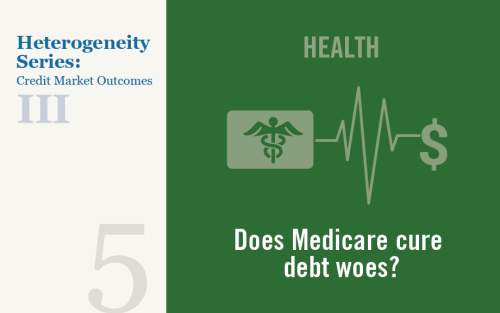 Consumer financial strain varies enormously across the United States. One pernicious source of financial strain is debt in collections—debt that is more than 120 days past due and that has been sold to a collections agency. In Massachusetts, the average person has less than $100 in collections debt, while in Texas, the average person has more than $300. In this post, we discuss our recent staff report that exploits the fact that virtually all Americans are universally covered by Medicare at 65 to show that health insurance not only improves financial health on average, but also is a major explanation for the heterogeneity in financial strain across the country. We find that Medicare affects different parts of the United States differently and plays a particularly important role in improving financial health in the least advantaged areas.
May 15, 2017
Paul Goldsmith-Pinkham explores how the lifting of bankruptcy flags affects borrowers' credit scores and credit outcomes.