2 posts on "remote work"
August 18, 2022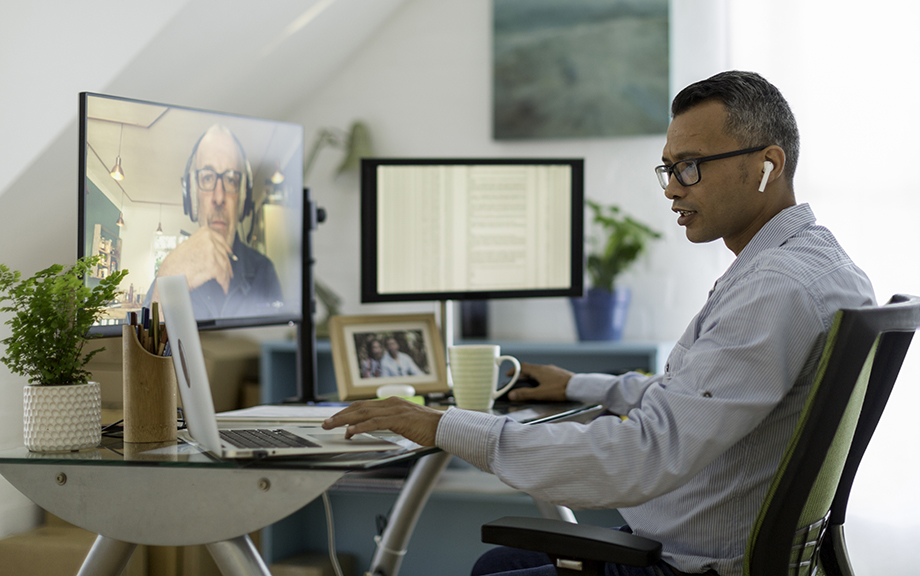 When the pandemic hit in early 2020, many businesses quickly and significantly expanded opportunities for their employees to work from home, resulting in a large increase in the share of work being done remotely. Now, more than two years later, how much work is being done from home? In this post, we update our analysis from last year on the extent of remote work in the region. As has been found by others, we find that some of the increase in remote work that began early in the pandemic is sticking. According to firms responding to our August regional business surveys, about 20 percent of all service work and 7 percent of manufacturing work is now being conducted remotely, well above shares before the pandemic, and firms expect little change in these shares a year from now. While responses were mixed, slightly more firms indicated that remote working had reduced rather than increased productivity. Interestingly, however, the rise in remote work has not led to widespread reductions in the amount of workspace being utilized by businesses in the region.
June 18, 2021
The coronavirus pandemic abruptly changed the way we work, in meaningful and potentially lasting ways. While working from home represented a small share of work before the pandemic, such arrangements became unexpectedly widespread once the pandemic struck. With the pandemic now being brought under control and conditions improving, workers have begun to return to the office. But just how much remote work will persist in the new normal? The New York Fed's June regional business surveys asked firms about the extent of remote working before, during, and after the pandemic. Results indicate that before the pandemic, the average firm in the region conducted just a small share of its work remotely, a figure that currently stands at around a third among service firms but well below 10 percent among manufacturers. Once the pandemic is fully behind us, service firms expect double the amount of remote work than before the pandemic, though that figure is less than the share being done currently, while manufacturers expect the amount of remote work to return to where it was before the pandemic.