3 posts on "tuition"
July 8, 2020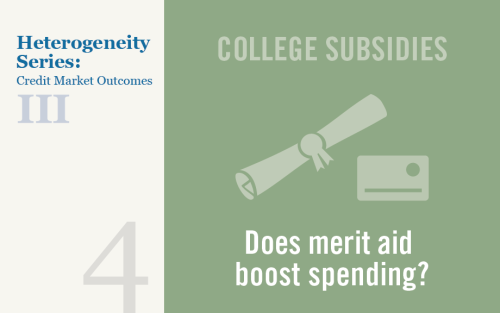 In an October post, we showed the effect of college tuition subsidies in the form of merit-based financial aid on educational and student debt outcomes, documenting a large decline in student debt for those eligible for merit aid. Additionally, we reported striking differences in these outcomes by demographics, as proxied by neighborhood race and income. In this follow-up post, we examine whether and how this effect passes through to other debt and consumption outcomes, namely those related to autos, homes, and credit cards. We find that access to merit aid leads to an immediate but temporary increase in eligible individuals' consumption in these categories. The increase is followed by a decline in consumption and a reduction in total debt of these types in the longer term. Importantly, there are marked differences in these consumption and debt patterns across groups, as evident when we introduce proxies for demographic group using the income and racial composition of the students' home neighborhoods of origin.
June 3, 2019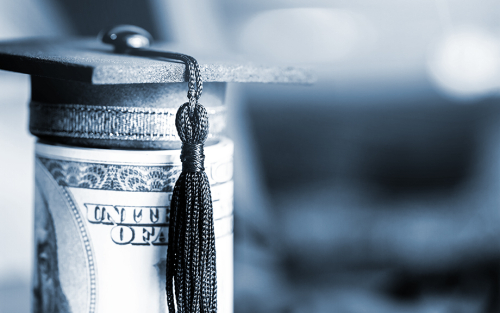 College is much more expensive than it used to be. Tuition for a bachelor's degree has more than tripled from an (inflation-adjusted) average of about $5,000 per year in the 1970s to around $18,000 today. For many parents and prospective students, this high and rising tuition has raised concerns about whether getting a college degree is still worth it—a question we addressed in a 2014 study. In this post, we update that study, estimating the cost of college in terms of both out-of-pocket expenses, like tuition, and opportunity costs, the wages one gives up to attend school. We find that the cost of college has increased sharply over the past several years, though tuition increases are not the primary driver. Rather, opportunity costs have increased substantially as the wages of those without a college degree have climbed due to a strong labor market. In a follow-up post, we will consider whether college is still "worth it" by weighing the benefits relative to the costs to estimate the return to a college degree.
November 20, 2013
Higher education is pivotal in our society—yet, its landscape is changing. Over the past decade, the private, for-profit sector of higher education has seen unprecedented growth, and its market share is at an all-time high.