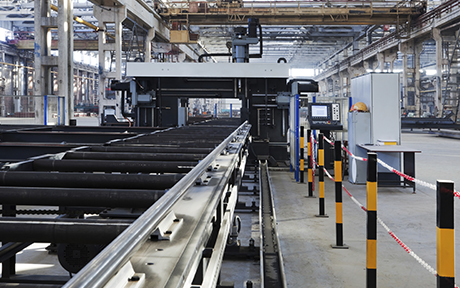 The New York Fed's latest Beige Book report indicates that regional economic growth slowed in October and early November, while the job market stayed strong and prices remained stable. This latest report, based on information collected through November 20, suggests that economic activity in the Second District has leveled off since the end of the third quarter. A growing number of sectors appear to be facing increased headwinds from a strong dollar. In particular, the manufacturing sector, which was one of the weakest sectors in the Second District during the third quarter, has continued to contract at the start of the fourth quarter. Moreover, fewer and fewer manufacturing sector contacts are optimistic about the near-term outlook.

Eight times per year, each of the nation's twelve Federal Reserve Banks produces a report on current economic conditions in its District, based largely on anecdotal information obtained from regional business contacts and related sources. The New York Fed's report covers New York State, northern New Jersey, and southwestern Connecticut. The twelve District reports are combined with a national summary to produce what's known as the Beige Book—a report that provides some of the most timely information available on economic conditions.
In recent weeks, a growing number of service sector businesses have also noted sluggish activity. Retailers, in particular, turned in a weak performance, suggesting that consumer spending has been soft in recent weeks. The weakness is partly attributed to sluggish tourism, which may also help explain a flattening out of revenues at New York City hotels and theaters. But unseasonably mild weather is also cited as a factor, as it discourages spending on winter merchandise. One exception to this general weakness is vehicle sales, which appear to be holding up quite well. Outside of retail, service firms report that business activity has leveled off, after expanding for most of this year. Consistent with the weakness in consumer demand, regional banks surveyed for the latest Beige Book cycle report some decrease in demand for consumer loans and that consumer delinquency rates, which had been falling steadily, have leveled off.
Despite this fairly broad-based slowing in regional economic growth, by most accounts, the job market remains tight. Employment agencies report that hiring activity has not slowed at all, with particularly strong demand for information technology workers and human resource specialists. Conversely, more manufacturing firms say that they are reducing than expanding headcounts. Still, on the whole, businesses in both the manufacturing and service sectors plan to increase employment, on net, in the year ahead.
As for price trends, business contacts, including retailers, report that selling prices remain generally stable. While manufacturers indicate that input costs have held steady, service sector firms report ongoing upward pressure on input costs, including wages.
Overall, the latest Beige Book report suggests that the regional economy has essentially leveled off thus far in the fourth quarter. But there are indications that some of this slowing may be weather related. The outlook for the quarter will largely depend on consumer spending in the upcoming holiday season. The next Beige Book report, to be released on January 13, 2016, should provide a clearer picture of how the regional economy performed through the end of 2015.
Disclaimer
The views expressed in this post are those of the authors and do not necessarily reflect the position of the Federal Reserve Bank of New York or the Federal Reserve System. Any errors or omissions are the responsibility of the authors.
---



Jaison R. Abel is a research officer in the Research and Statistics Group of the Federal Reserve Bank of New York.



Jason Bram is a research officer in the Research and Statistics Group.