12 posts from "June 2020"
June 15, 2020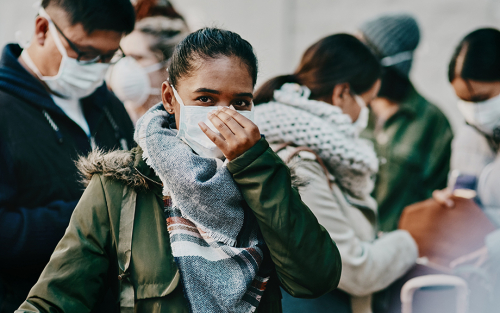 In this post, we study whether (and how) the spread of COVID-19 across the United States varied by geography, race, income, and population density. Were urban areas more affected by COVID-19 than rural areas? Did population density matter in the spread? Were certain races and income groups affected more by the spread of this deadly coronavirus? Our analysis uncovers stark demographic trends among places affected most severely by the pandemic thus far.
June 12, 2020
The onset of the COVID-19 shock in March 2020 brought large changes to the balance sheets of the U.S. branches of foreign banking organizations (FBOs). Most of these branches saw sizable usage of committed credit lines by U.S.-based clients, resulting in increased funding needs. In this post, we show that branches of FBOs from countries whose central banks used standing swap lines with the Federal Reserve ("standing swap central banks"—SSCBs) met their increased funding needs by accessing dollars that flowed into the United States through their foreign parent banks. This volume of dollar inflows accounted for at least half of the late March aggregate take-up at SSCB dollar operations.