2 posts on "and Richard Deitz"
April 16, 2020
Indicators of regional business activity plunged to historic lows in early April, as efforts to slow the spread of the coronavirus kept many people at home and shut down large parts of the regional economy, according to the Federal Reserve Bank of New York's two business surveys. The headline index for both surveys plummeted to nearly -80, well below any historical precedent including the depths of the Great Recession. About 60 percent of service firms and more than half of manufacturers reported at least a partial shutdown of their operations thus far. Layoffs were widespread, with half of all businesses surveyed reporting lower employment levels in early April.
March 30, 2020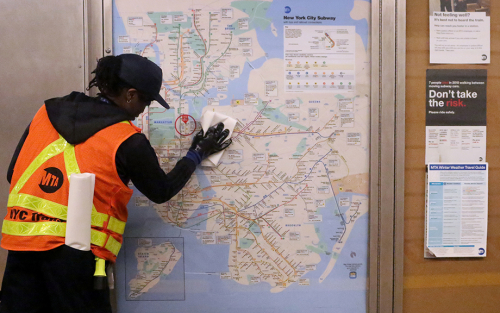 As a result of the coronavirus outbreak, New York State, New Jersey, and Connecticut have closed nonessential businesses and schools and asked residents to stay home in an effort to slow the spread of the virus. These actions are unprecedented, and the economic impacts are likely to be temporary but severe, and difficult to track and measure. With conditions changing so rapidly, timely data on the economic impacts of the outbreak and resultant policies on businesses and people are both scarce and important. In this post, we provide some very recent information on the economic effects of the coronavirus outbreak in the New York-Northern New Jersey region based on responses to a special survey we fielded between March 20 and March 24. The results are striking, though perhaps not surprising: roughly half of the service firms surveyed and well over a third of manufacturers said they have already implemented at least a partial temporary shutdown, and more firms plan to do so in the near future. Further, 40 percent of service firms and 30 percent of manufacturers are reporting staff reductions, and many firms are noting difficulty accessing credit and are concerned about their solvency.