3 posts on "blockchain"
August 16, 2023
Permissionless blockchains, which support the most popular cryptocurrency networks like Bitcoin and Ethereum, have shown that it is possible to transfer value without relying on centralized trusted third parties, something that is new and remarkable (although perhaps most clearly useful for less developed financial markets). What makes permissionless blockchains able to transfer value without relying on a small number of trusted third parties is the combination of several components that all need to work together. The components themselves are not particularly new, but the combination of these components is more than the sum of its parts. In this post, we provide a high-level overview of these components and how they interact, taking Bitcoin as an example.
July 19, 2019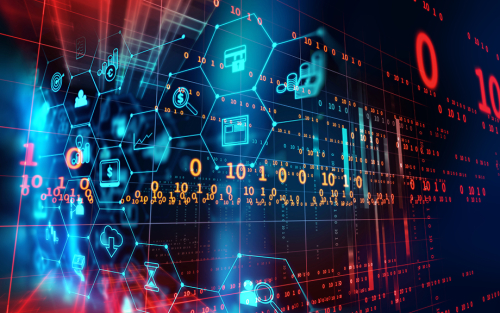 Financial technology ("FinTech") refers to the evolving intersection of financial services and technology. In March, the New York Fed hosted "The First New York Fed Research Conference on FinTech" to understand the implications of FinTech developments on issues that are relevant to the Fed's mandates such as lending, payments, and regulation. In this post, we summarize the principal themes and findings of the conference.
August 3, 2018
Better understanding of financial intermediation is critical to the efforts of the New York Fed to promote financial stability and economic growth. In pursuit of this mission, the New York Fed recently hosted the thirteenth annual Federal Reserve Bank of New York–New York University Stern School of Business Conference on Financial Intermediation. At this conference, a range of authors were invited to discuss their research in this area. In this post, we present some of the discussion and findings from the conference.