3 posts on "Facilities"
October 1, 2020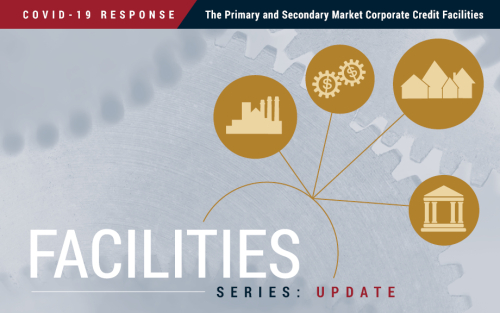 American companies have raised almost $1 trillion in the U.S. corporate bond market since March. Based on Compustat data, these companies employ more than 16 million people, and have spent more than $280 billion on capital expenditures in the first half of 2020, thereby supporting future economic activity. In this post, we document the contribution of the Primary Market and Secondary Market Corporate Credit Facilities (PMCCF and SMCCF) to bond market functioning, summarizing a detailed evaluation described in a new working paper. Improvements documented in an earlier blog post on the corporate facilities continued after the initial announcement as purchases began, and can be attributed both to the positive effects of Federal Reserve interventions generally as well as the facilities' direct impact on eligible issuers in particular.
May 26, 2020
On April 9, the Federal Reserve announced that it would take additional actions to provide up to $2.3 trillion in loans to support the economy in response to the coronavirus pandemic. Among the initiatives are the Primary Market and Secondary Market Corporate Credit Facilities (PMCCF and SMCCF), whose intent is to provide support for large U.S. businesses that typically finance themselves by issuing debt in capital markets. Corporate bonds support the operations of companies with more than 17 million employees based in the United States and these bonds are key assets for retirees and pension funds. If companies are unable to issue corporate bonds, they may be unable to invest in inventory and equipment, meet current liabilities, or pay employees. Maintaining access to credit is thus crucially important during the COVID-19 pandemic, both for issuing companies and for their employees. This post documents the dislocations in the corporate bond market that have motivated the creation of these facilities and explains how we expect these facilities to support U.S. businesses and their employees both through the COVID-related disruptions and beyond, when the economy recovers.
May 19, 2020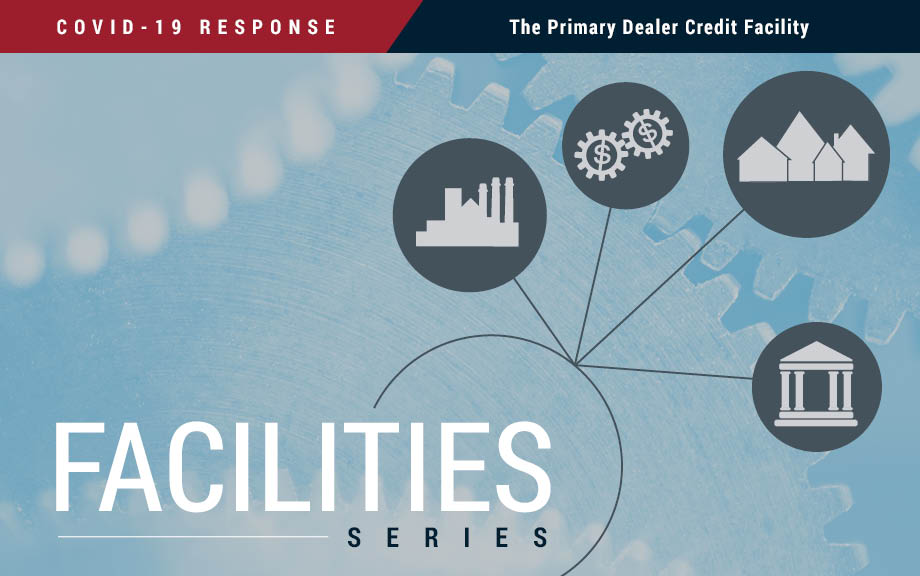 On March 17, 2020, the Federal Reserve announced that it would re-establish the Primary Dealer Credit Facility (PDCF) to allow primary dealers to support smooth market functioning and facilitate the availability of credit to businesses and households. The PDCF started offering overnight and term funding with maturities of up to ninety days on March 20. It will be in place for at least six months and may be extended as conditions warrant. In this post, we provide an overview of the PDCF and its usage to date.