3 posts on "refinancing"
August 6, 2020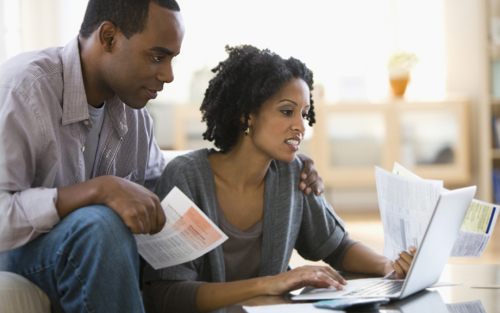 Total household debt was roughly flat in the second quarter of 2020, according to the latest Quarterly Report on Household Debt and Credit from the New York Fed's Center for Microeconomic Data. But, for the first time, the dynamics in household debt balances were driven primarily by a sharp decline in credit card balances, as consumer spending plummeted. In an effort to gain greater clarity, the New York Fed and the Federal Reserve System have acquired monthly updates for the New York Fed Consumer Credit Panel, based on anonymized Equifax credit report data. We've been closely watching the data as they roll in, and here we present six key takeaways on the consumer balance sheet in the months since COVID-19 hit.
November 5, 2015
Income, or wealth, inequality is not something that central bankers generally worry about when setting monetary policy, the goals of which are to maintain price stability and promote full employment.
January 11, 2012
In a recent speech, New York Fed President William Dudley called for actions "to see refinancing made broadly available on streamlined terms and with moderate fees to all prime conforming borrowers who are current on their payments."