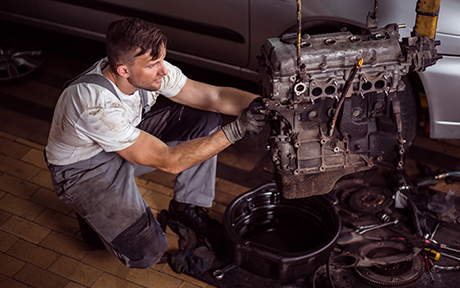 At today's economic press briefing, we provided an update on regional economic conditions, with a particular focus on job growth in the region, and highlighted an important emerging labor market trend: the return of middle-wage jobs.

Within the region, New York City remains an engine of growth, posting job gains that surpass the national pace. The City's strong economy has helped boost growth in many surrounding areas, such as northern New Jersey, Long Island, and Fairfield County. Upstate New York has not fared quite as well, though Buffalo has seen some pickup in job growth, and the Capital Region continues to see sturdy job growth coupled with significant gains in manufacturing jobs. That said, not all the news was positive. Much of central New York has seen little growth, with Utica and Binghamton still yet to recover from the Great Recession. And, unfortunately, Puerto Rico continues to struggle under the weight of economic stagnation, a fiscal crisis, and an acceleration of out-migration.
We also took a fresh look at the types of jobs that have been created through the recovery and subsequent expansion. In the early stages of the recovery, middle-wage job growth was scant in both the nation and the region, continuing a decades-long trend often referred to as job polarization. However, the tide may be turning as many middle-wage jobs—including teachers, construction workers, mechanics, administrative support personnel, and truck drivers—have finally started to return. In fact, between 2013 and 2015, the nation saw more middle-wage jobs created than either higher- or lower-wage jobs, a sharp reversal from earlier patterns of job growth. Many of these middle-wage jobs have also been created here in our region, though the gains have been more significant in some areas than in others.
For more information on job growth in the region, see the economic press briefing web page.
Disclaimer
The views expressed in this post are those of the authors and do not necessarily reflect the position of the Federal Reserve Bank of New York or the Federal Reserve System. Any errors or omissions are the responsibility of the authors.
---

Jaison R. Abel is a research officer in the Federal Reserve Bank of New York's Research and Statistics Group.

Jason Bram is a research officer in the Group.


Richard Deitz is an assistant vice president in the Group.

How to cite this blog post:

Jaison R. Abel, Jason Bram, and Richard Deitz, "Just Released: Job Growth in the Region," Federal Reserve Bank of New York Liberty Street Economics (blog), August 17, 2016, http://libertystreeteconomics.newyorkfed.org/2016/08/just-released-job-growth-in-the-region.html.