3 posts on "Asset Pricing"
November 26, 2018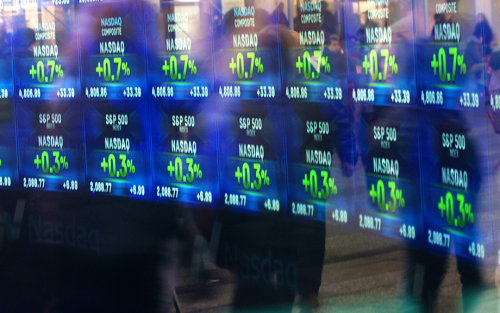 We had previously documented large excess returns on equities ahead of scheduled announcements of the Federal Open Market Committee (FOMC)—the Federal Reserve's monetary policy-making body—between 1994 and 2011. This post updates our original analysis with more recent data. We find evidence of continued large excess returns during FOMC meetings, but only for those featuring a press conference by the Chair of the FOMC
May 16, 2012
In a 2012 New York Fed study, Chenyang Wei and I find that interest rate spreads on publicly traded bonds issued by companies with privately traded equity are about 31 basis points higher on average than spreads on bonds issued by companies with publicly traded equity, even after controlling for risk and other factors.
December 19, 2011
Economists tend to assume that frictions that limit trading in financial markets reduce liquidity and lower investor welfare.