3 posts on "October 15"
October 15, 2019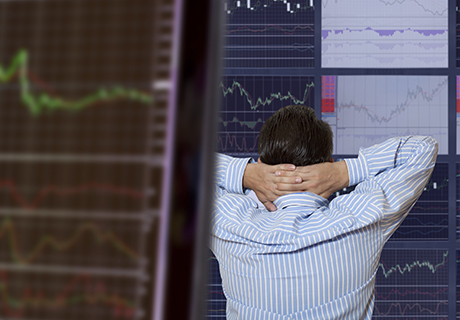 Fleming, Johansson, Keane, and Meyer present a synopsis of work from the Liberty Street Economics archive on a 2014 flash episode when U.S. Treasury yields plunged and rebounded for no obvious reason.
December 4, 2015
Michael Fleming, Frank Keane, Michael McMorrow, Ernst Schaumburg, and Nathaniel Wuerffel The New York Fed recently hosted a two-day conference on the evolving structure of the U.S. Treasury market, co-sponsored with the U.S. Department of the Treasury, the Federal Reserve Board, the U.S. Securities and Exchange Commission, and the U.S. Commodity Futures Trading Commission. The […]
July 20, 2015
The $12.7 trillion U.S. Treasury market plays a critical role in the global economy, serving as the primary means of financing the U.S. government, a risk-free benchmark for other financial instruments, and a key venue for the Federal Reserve's implementation of monetary policy.