2 posts on "small business owners"
July 1, 2021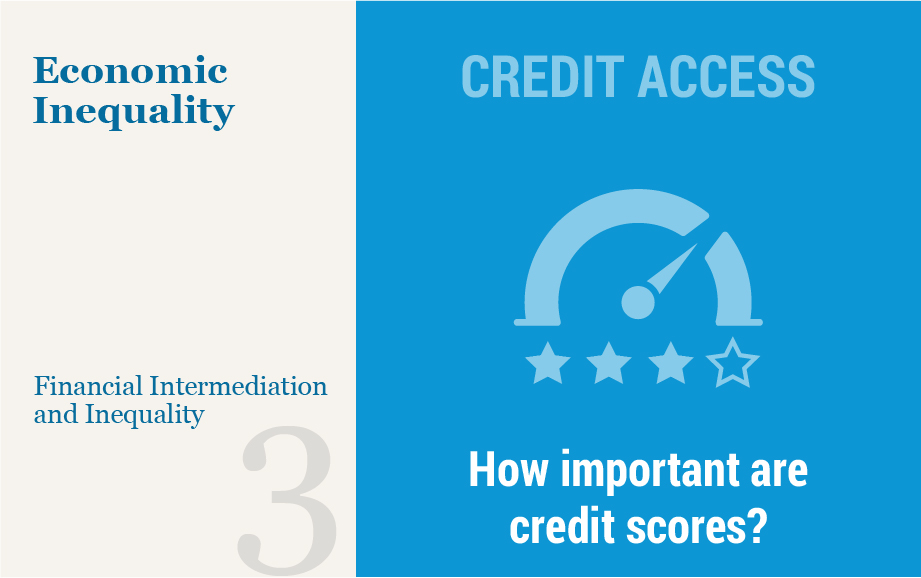 Access to credit plays a central role in shaping economic opportunities of households and businesses. Access to credit also plays a crucial role in helping an economy successfully exit from the pandemic doldrums. The ability to get a loan may allow individuals to purchase a home, invest in education and training, or start and then expand a business. Hence access to credit has important implications for upward mobility and potentially also for inequality. Adverse selection and moral hazard problems due to asymmetric information between lenders and borrowers affect credit availability. Because of these information issues, lenders may limit credit or post higher lending rates and often require borrowers to pledge collateral. Consequently, relatively poor individuals with limited capital endowment may experience credit denial, irrespective of the quality of their investment ideas. As a result, their exclusion from credit access can hinder economic mobility and entrench income inequality. In this post, we describe the results of our recent paper which contributes to the understanding of this mechanism.
May 19, 2021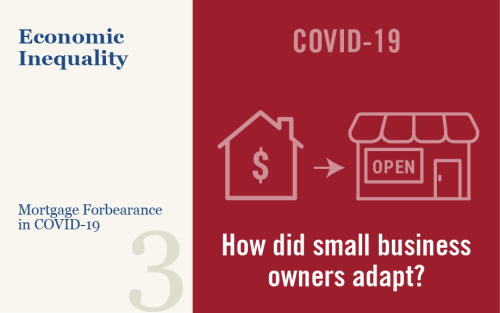 In our first post in this series we showed that mortgage provisions under the CARES ACT and its subsequent extensions resulted in a rapid take-up of mortgage forbearances, under which borrowers had the option to pause or reduce debt service payments without inducing a delinquency notation on their credit reports. Here we examine the forbearance take-up rate of a group of mortgage borrowers we expect to have been particularly hard hit by the pandemic recession: small business owners. Relatively little is known about how small business owners have fared over the past year in terms of their personal finances. Were they able to continue making mortgage payments on their homes? Did they draw on home equity to help fund their business operations?