3 posts on "bank failures"
February 10, 2017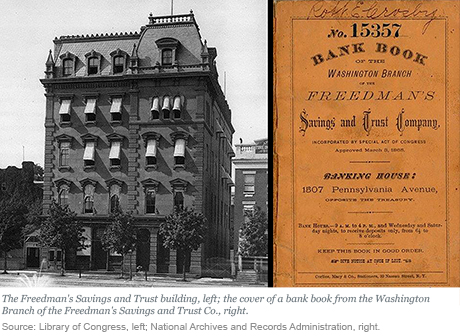 Freedman's Savings and Trust Company, often referred to as the Freedman's Bank, was created specifically for former slaves and African-American soldiers. It was established by legislation signed by Abraham Lincoln on March 3, 1865, only weeks before his assassination. Groundwork for the bank was laid during a meeting in January of that year by abolitionist preacher John Alvord, who met with a number of others to discuss the possibility of founding a system to assist freed African-Americans in their savings, financial development, and integration into American economic society. In the ten years of its existence, the Freedman's Bank brought hope and then heartbreak to the African-American community.
April 14, 2014
The recent financial crisis caused the largest rise in the number of bank failures since the unprecedented banking crisis of the 1980s and early 1990s.
April 4, 2014
The motivation for the Economic Policy Review series was to understand better the behavior of large and complex banks, and we have covered a lot of ground toward that end.