2 posts on "banking history"
March 6, 2023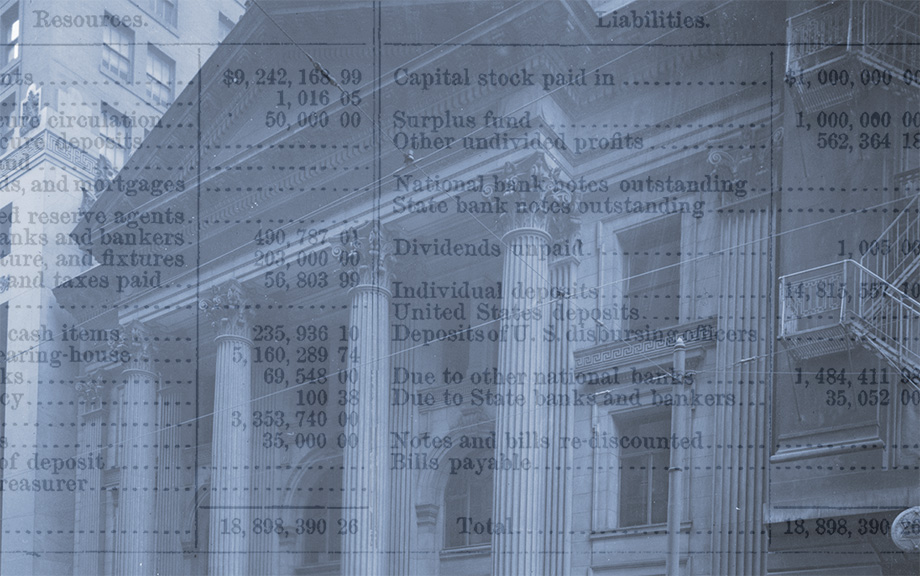 Call reports—regulatory filings in which commercial banks report their assets, liabilities, income, and other information—are one of the most-used data sources in banking and finance. Though call reports were collected as far back as 1867, the underlying data are only easily accessible for the recent past: the mid-1980s onward in the case of the FDIC's FFIEC call reports. To help researchers look farther back in time, we've begun creating a complete digital record of this "missing" call report data; this data release covers 1867 through 1904, the bulk of the National Banking Era. Here, we describe the digitization process and highlight some of the interesting features of that era from a research perspective.
February 10, 2017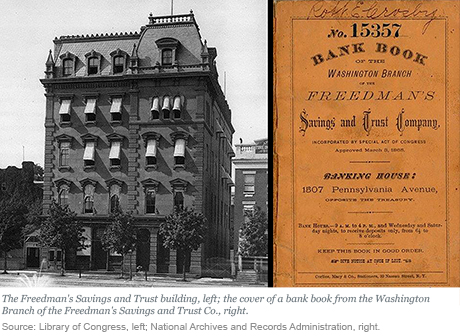 Freedman's Savings and Trust Company, often referred to as the Freedman's Bank, was created specifically for former slaves and African-American soldiers. It was established by legislation signed by Abraham Lincoln on March 3, 1865, only weeks before his assassination. Groundwork for the bank was laid during a meeting in January of that year by abolitionist preacher John Alvord, who met with a number of others to discuss the possibility of founding a system to assist freed African-Americans in their savings, financial development, and integration into American economic society. In the ten years of its existence, the Freedman's Bank brought hope and then heartbreak to the African-American community.