2 posts on "natural rate of interest"
December 5, 2018
With the arrival of Bank President John Williams from the San Francisco Fed, we're now running—and sharing the output of—models he helped develop to obtain estimates of the natural rate of interest, or r-star, for the United States and other advanced economies. In the models' definition, r-star is the real interest rate that allows an economy to expand in line with its underlying potential while keeping inflation stable.
February 26, 2016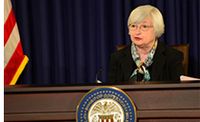 Numerous posts in the Liberty Street Economics archive cover the measurement and dynamics of the natural rate of interest as well as its use as a benchmark for calibrating monetary policy settings.