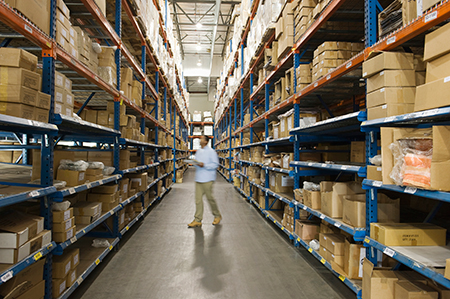 The Research Function at the New York Fed would like to announce the publication of U.S. Economy in a Snapshot. This new monthly packet combines charts and summary points and is fashioned to be a tight, yet comprehensive, overview of current economic and financial developments. The packet features section headers that present discussions on a broad range of topics, including labor and financial markets, the behavior of consumers and firms, as well as survey responses and the global economy.

The charts and commentary will change often, reflecting a diversity of contributors with wide-ranging areas of expertise. In addition, U.S. Economy in a Snapshot will typically include a "Special Topics" section, which will cover issues such as the behavior of commodity prices, developments in the Second District, and findings from the New York Fed Survey of Consumer Expectations.
U.S. Economy in a Snapshot draws from a wide landscape of economic and financial indicators. Depending on the meeting schedule of the Federal Open Market Committee, the packet will be posted on either the second or third Monday following the release of the monthly labor market report. We will also post accompanying data for the charts, if permitted, with the intent to expand the publication of the series to the fullest extent possible.
We are very pleased to launch U.S. Economy in a Snapshot. If you have questions about U.S. Economy in a Snapshot, submit them by email to the research publications mailbox.
Disclaimer
The views expressed in this post are those of the author and do not necessarily reflect the position of the Federal Reserve Bank of New York or the Federal Reserve System. Any errors or omissions are the responsibility of the author.
---

Robert Rich is an assistant vice president in the Federal Reserve Bank of New York's Research and Statistics Group.