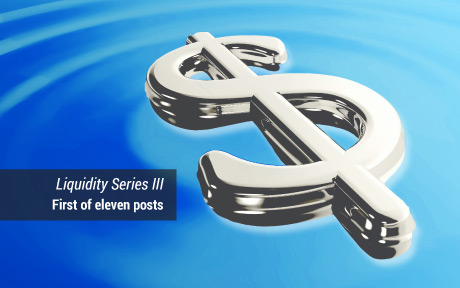 Market participants and policymakers have raised concerns about market liquidity—the ability to buy and sell securities quickly, at any time, at minimal cost. Market liquidity supports the efficient allocation of financial capital, which is a catalyst for sustainable economic growth. Any possible decline in market liquidity, whether due to regulation or otherwise, is of interest to policymakers and market participants alike.

Over the next two weeks, we will publish ten blog posts that illuminate how market liquidity has evolved since the financial crisis. These posts build on a first series on market liquidity, published in August 2015, and a second, published in October 2015. Some of the posts in this third installment respond to comments by our readers, while others expand the analysis to additional markets or institutions. We also consider recent market illiquidity events. Below is a brief summary of the posts in the series:
Disclaimer
The views expressed in this post are those of the authors and do not necessarily reflect the position of the Federal Reserve Bank of New York or the Federal Reserve System. Any errors or omissions are the responsibility of the authors.
---


Tobias Adrian is the associate director and a senior vice president in the Federal Reserve Bank of New York's Research and Statistics Group.

Michael J. Fleming is a vice president in the Bank's Research and Statistics Group.

Ernst Schaumburg is the head of analytical development and an assistant vice president in the Bank's Integrated Policy Analysis Group.