3 posts on "inflation disparities"
January 18, 2023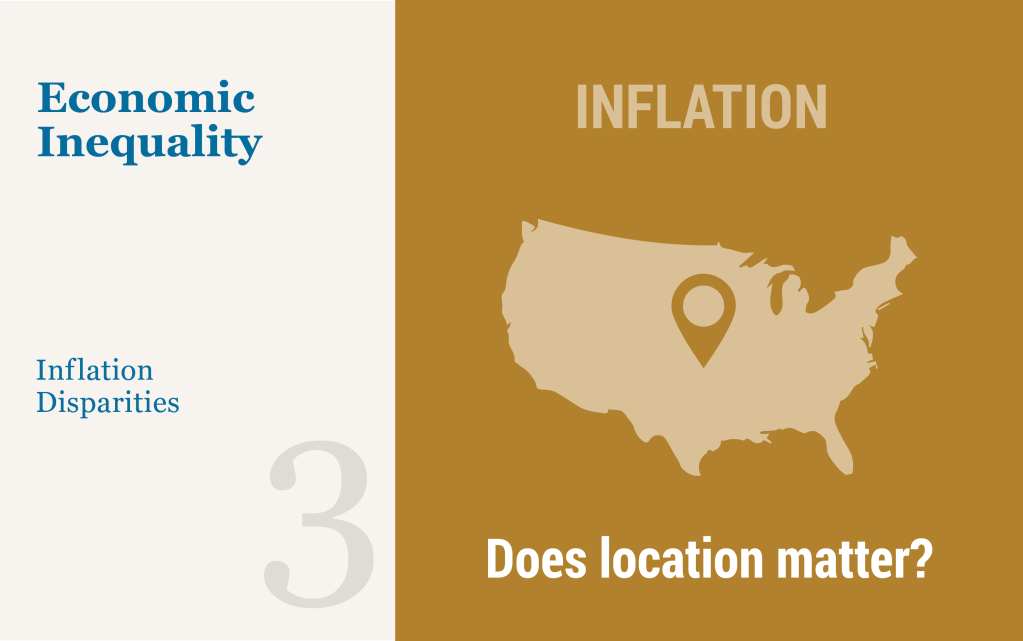 To conclude our series, we present disparities in inflation rates by U.S. census region and rural status between June 2019 and the present. Notably, rural households were hit by inflation the hardest during the 2021-22 inflationary episode. This is intuitive, as rural households rely on transportation, and especially on motor fuel, to a much greater extent than urban households do. More generally, the recent rise in inflation has affected households in the South more than the national average, and households in the Northeast by less than the national average, though this difference has decreased in the last few months. Once again, these changes in inflation patterns can be explained by transportation inflation driving a large extent of price rises during 2021 and much of 2022, with housing and food inflation lately coming to the fore.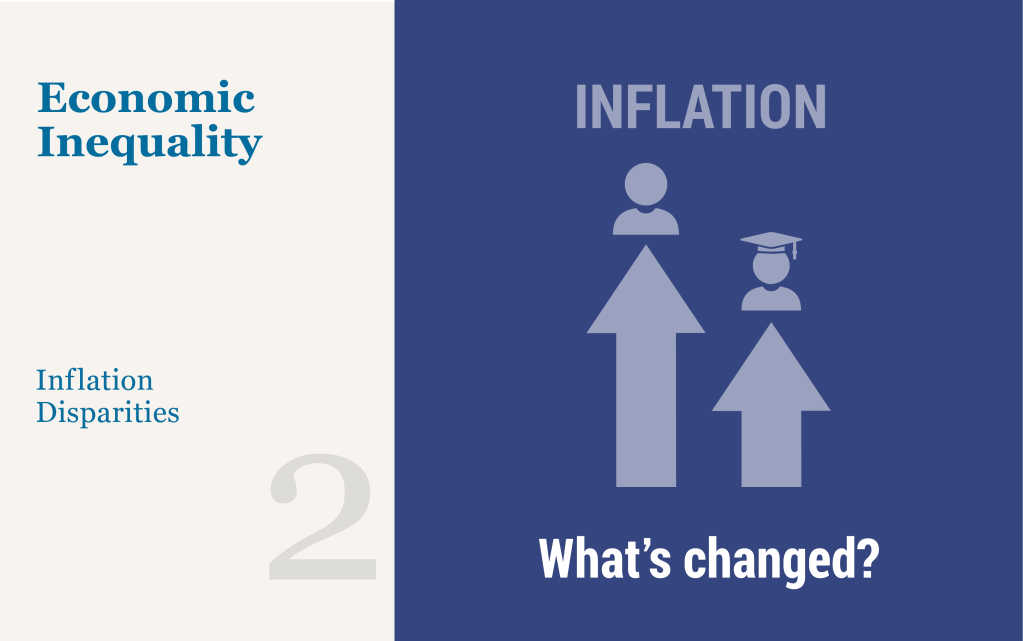 We continue our series on inflation disparities by looking at disparities in inflation rates by educational attainment and age for the period June 2019 to the present. Remarkably, we find that disparities by age and education are considerably larger than those by income and are similar in size to those by race and ethnicity, both explored in our previous post. Specifically, during the inflationary period of 2021-22, younger people and people without a college degree faced the highest inflation, with steadily widening gaps relative to the overall average between early 2021 and June 2022, followed by a rapid narrowing of the gaps and a reversal of some of them by December 2022. This pattern arises primarily from a greater share of the expenditures of younger people and people without a college degree being devoted to transportation—particularly used cars and motor fuel—which led the 2021 inflationary episode but has since converged to general inflation.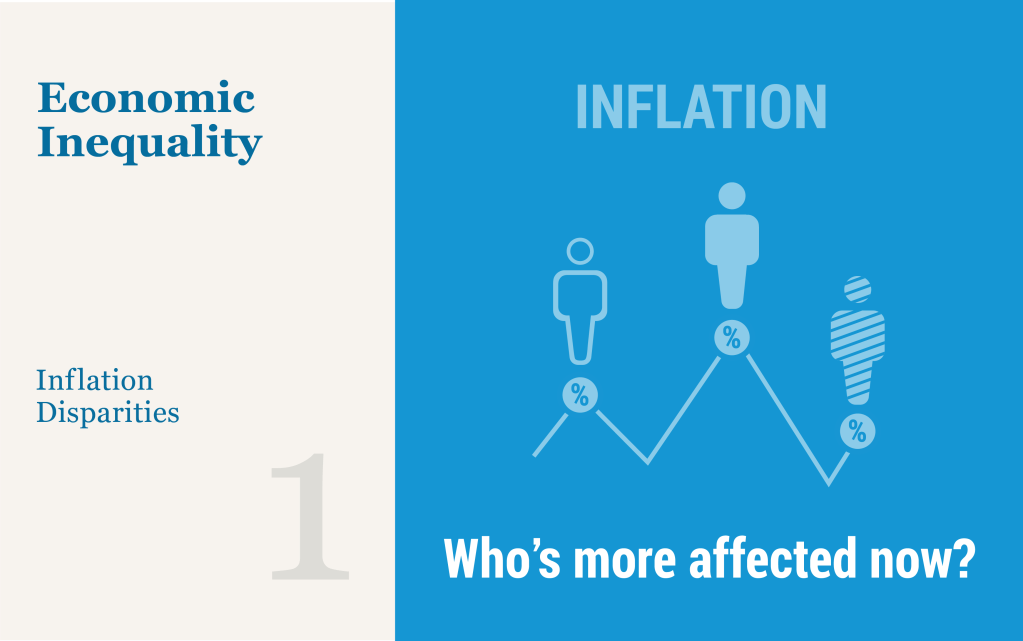 As inflation has risen to forty-year highs, inflation inequality—disparities in the rates of inflation experienced by different demographic and economic groups– has become an increasingly important concern. In this three-part blog series, we revisit our main finding from June—that inflation inequality has increased across racial and ethnic groups—and provide estimates of differential inflation rates across groups based on income, education, age, and geographic location. We also use an updated methodology for computing inflation disparities by focusing on more disaggregated categories of spending, which corroborates our earlier findings and substantiates our conclusion that inflation inequality is a pronounced feature of the current inflationary episode.